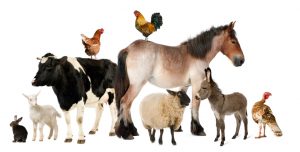 Farm animals and their products have a longstanding and successful history of providing significant contributions to human nutrition, clothing, facilitation of labour, research, development and medicine and have thus been essential in improving life expectancy and human health.
Therefore, animal Health is the crucial criteria for Products Intended for Human Consumption.
It is important for farm animals used for human consumption , to stay healthy.
Marino IbericaMed company has its own products produced in factories under GMP condition.
Thanks to unique and specific formulation of Marino IbericaMed products , we manage to offer productive and very effective products to the market.
Products of MARINO IBERICAMED S.L.  (Spain)